How to use your Customer Portal
Your special, password-protected "website within our website" is designed to assist you in doing business with us. Now that you have this powerful tool, let's get started. This special service was designed to be user friendly and make it easier to do business with us. Please know that this certainly does not replace our personalized service, so feel free to call us anytime.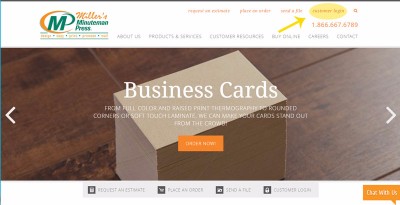 Using your Customer Portal is easy:
Simply go to our website: WWW.MILLERSMMP.COM
Click the Customer Login button located on the front page.
Enter your username and password. If you've forgotten, give us a call or e-mail us by using the contact button located at the bottom of every page. We'll reset your password and send it to you.
---
Want to learn more about our Customer Portal?